Auto Loans
Family First Credit Union offers low interest rates for cars with a variety of convenient terms on both new and used vehicles. Before you buy a car, please consult a loan officer at the credit union for guidance. We can help you save hundreds of dollars by providing you with the important information you need to know. We will provide you with the lowest rates, financing comparisons, dealer invoices, cost of extra car options, NADA retail and trade-in values, and the option of using car buying services. You can reduce your car loan rate by .50% by pledging $2,000.00 in your Share Savings Account.
Ideally, the first step in buying a car is to pre-qualify so you can go shopping with your "loan in hand". If you have already purchased a new or used car, it is not too late to take advantage of your credit union loan service. We can match or possibly offer a lower interest rate in refinancing your car which in turn will save you money.
With your car loan, you can purchase the following products for added protection for much less than what the dealerships charge for them:
Guaranteed Auto Protection – Most people believe that if their vehicle is totaled or stolen, their primary insurance will pay off their loan/lease balance. Well, think again!
If your vehicle is totaled or stolen, your primary insurance carrier will usually pay only the actual cash value (current market value) of your vehicle less your deductible. This amount could be substantially lower than your loan/lease balance.
The final result is a financial GAP where you must pay the difference between your loan/lease balance and your insurance settlement, which could mean thousands of dollars out of your pocket.
GAP coverage helps eliminate the out-of-pocket expense you would incur to pay off your loan/lease should your vehicle be stolen or totaled.
Extended Warranty – When buying a vehicle, there is always a chance of having a mechanical breakdown. Mechanical breakdowns can be very expensive to repair. In an effort to stay true to our mission of offering quality products and services that are beneficial to our members, Family First' Credit Union offers vehicle service contracts on most new and used vehicles (some exclusions apply). We have partnered with Vision Warranty Corporation to offer a service contract that best fits your needs. This service contract comes with many benefits such as:
Bumper to Bumper Coverage
Towing/Wrecker Service
Gasoline Delivery
Flat Tire Change
Battery Jump Service
Lockout Service
Concierge Services

Even if you already own your vehicle, you may still be able to purchase a service contract depending on the age and mileage of your vehicle. For more information on this quality product please contact a loan officer at either of our convenient locations.
Payment Protection Plan – Family First Credit Union is proud to offer payment protection for our members to give them peace of mind if something ever happened to them or if they were unable to provide an income, they would be covered.
Credit Life Insurance is available for each loan to assure payment of your loan in the event of death. You will have a maximum amount of coverage of $40,000.00 per loan.
Credit Accident and Health Disability Insurance is designed to make your monthly payment if you are disabled by sickness or accident during the term of the loan. The cost of coverage is included in loan payments and is minimal.

Please contact us if you have any questions about our auto loans.
CAR BUYING SERVICES
If you need help finding the right car, use our car buying service Enterprise Car Sales. For more information, contact a loan officer at the credit union or click on the link below to visit their website.

Why Used Vehicles Are a Good Investment

Used Vehicles Depreciate Less
Buying a car is a big investment. New vehicles depreciate much faster than used vehicles. Learn why buying a used vehicle is a better value than buying a new one.
Get the scoop on new car depreciation
Used Rental Vehicles Are Among the Best Values on the Road
Who wouldn't want to buy a certified used vehicle that has been well maintained and inspected regularly? Learn why buying a used rental car is among the best values on the road.
Learn the value of used rental cars
Tools to Help You Select the Right Used Vehicle
Car Payment Calculator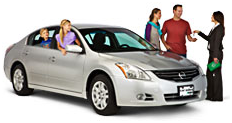 Not sure how much you can afford? Try our payment calculator for used cars to help you decide the total vehicle price or monthly payment of your next used vehicle.
Try our used car payment calculator
Glossary of Terms to Know While Buying a Used Car
APR, GAP, ASE, NADA - what do they all mean? It can be confusing when an auto dealer throws out acronyms and industry jargon as though it's everyday language. We've compiled a list of key terms that buyers should be familiar with to buy a used vehicle.
Glossary for buying used cars
Test Drive Tip Sheet
Take this on your next test drive. Every vehicle buying experience includes a road test, but what should a used car buyer look for? Review our Used Car Test Drive Tip Sheet before you take your next test drive.
View the used car test-drive tip sheet
Get the Lowdown on Certified Used Vehicles
Learn what questions to ask a used car dealer about certification programs, so you know what they really mean when they say a used vehicle is certified.
Learn more about certified used cars
How To Select a Used Car Dealer
What to Ask a Used Car Dealer Before you Buy
Before determining where to buy a used car or truck, take a look at our tip sheet on what to ask when looking at used vehicles for sale.
Find out what to ask a used car dealer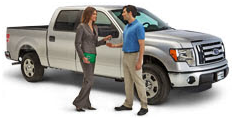 Prepping Your Used Car for Sale or Trade-In
Six Easy Steps to Get Your Vehicle Ready for Sale
Preparing your used car for sale or trade-in can really make it stand out from other vehicles for sale. Use this tip sheet to prep your car for sale.
Six steps to prep a used car for sale
Dos and Don'ts of a Used Car Trade-In
How can you get the most on a trade-in for a used car? There are many advantages to trading in your used vehicle. We've developed a list of steps that can help you get the most from your used car trade-in.
Learn how to get the most out of a used car trade-in
CREDIT UNION OWNED VEHICLES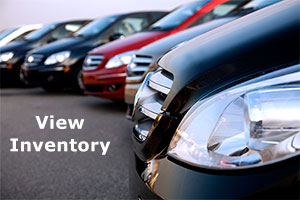 Please contact us if you have any questions about our auto loans.